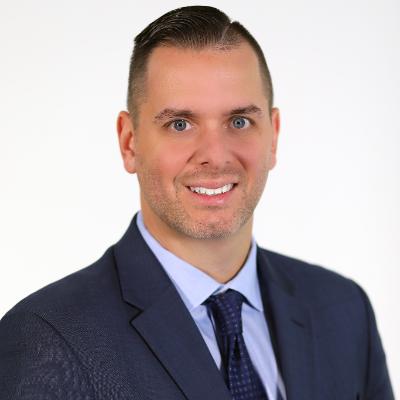 Dustin Andersen
AVP, Branch Manager NMLS: 385544
Want to contact or send documents to Dustin?
Dustin Andersen provides his clients with the information necessary to make confident decisions about financing their dreams. With more than 17 years of experience in real estate lending, Dustin has the skills and expertise to meet all of his clients' borrowing needs. He has a passion for helping people and prides himself on his exceptional service. To ensure customer satisfaction, he provides very thorough, yet timely approaches to meet his clients' goals and build lasting relationships.
Learn More
Reviews
We are proud to have helped thousands of happy customers over the years.
Dustin was so accommodating and helpful to us during our refinancing process. He was available at any time to answer questions, knowledgeable, and pleasant. He went above and beyond to help us and I wouldn't hesitate to recommend Dustin to anyone I know. There are a lot of people out there, we talked to a lot of them. Dustin was by far the best person and had the best attitude!
Dr. Carlie Wiener
Borrower via Zillow
Mr. Andersen is excellent at finding the best fit for your personal needs. He will find the best match between your needs and the options that are available to you.
Tim Smith
Borrower via Zillow
Dustin is the MAN! We shopped around and best lowest to no fees and Dustin was there hands down. Also - so great at communication and always keeping us in the loop! USE DUSTIN!!!!!!!
David Beckstead
Borrower via Zillow
How it works
We make the digital mortgage process fast and easy.
Start your application by taking five minutes to answer a few questions about you and your loan. Once we receive your application, we'll contact you for the next step to keep the ball rolling. To start the process, Apply Now.

Connect & verify documents

Once your loan application is accepted, you'll submit the documents requested by our loan officer.

Our agent will send you different loan options that best match your profile. Select one of the options and our agent will proceed with the paperwork to lock in your rate.

Loan is underwritten & funded!

We complete the underwriting process as quickly as possible, making sure you understand how it all works as we go. Once everything's ready, we promptly fund your loan.
Our lenders
We're backed by some of the top lenders in the market, allowing us to search dozens of options to find you the most competitive rate.
Get In touch
We will help guide you through the process and get you to your goal sooner.
Get In touch
We will help guide you through the process and get you to your goal sooner.
FAQS
Frequently Asked Questions
Why should I use Clear Mortgage Capital for my home loan?
Our team of loan officers is highly respected in the mortgage industry. We've helped countless individuals and families over the years with their new-mortgage and refinancing needs. Our online application process is quick and painless, and when it's combined with our lender relationships we're able to offer you the best rate available.
Do you require a minimum credit score for a loan?
We currently require a credit score of at least 500 for purchase and refinance, and 550 for a cash out refinance.
Is there a fee to apply for a home loan?
No, there's no fee to apply for a loan with Clear Mortgage Capital.
How are you able to offer such low mortgage rates?
Traditional banking institutions use traditional methods to process loan applications. Our digital mortgages are much simpler, which translates directly to cost savings for you.
Do you offer a rate match policy?
We certainly do. If you find a lower rate than we offered you, please let us know and we'll gladly match it. (Certain restrictions apply)
If you have any other questions, just call us or send a message.